Customize Vehicle Accessories
We collaborate with global original auto parts suppliers (OEM) and manufactures. Using advance equipment and high quality materials to provide customized products with OEM specs, quality & fitment. Our customize process can handle any customized accessories request. From design and development, factory procurement, production, shipping, customs clearance to final delivery.
We develop any part base on your needs.
We offer diversified and customized options of carbon fiber products Dry Carbon - Custom Color - Carbon Wrapping - Carbon Repair
Cast / Flow Form / Forged
Lubricants/Additives/Customized Accessories and more . . 
Engine / Fuel / Transmission / Gear / Brake
這邊要寫什麼文案好呢?
**********************
老闆想想好點子ㄅ:)
Currently, our parts sales channels covers more than 80 Countries, main markets are: United States, Italy, Germany, China, Japan, Taiwan, Singapore.
Vehicle Sourcing & Trading
From sourcing, vehicle purchase to customs clearance; Whether it's a new car, used car, classic antique car, to assembled kit cars. We are committed to using our experience & knowledge to help enthusiasts, private individuals, and customers to own the vehicle of their dreams.
Parts Wholesale & Trading
Focus on wholesale, supply and purchasing of various original high-quality replacement parts and modified parts. Sourcing of high-quality original OEM parts & OEM replacement parts and consumables.
Product & Accessory Goods development
這邊要寫什麼文案好呢?
**********************
老闆想想好點子ㄅ:)
We can make your great ideas come true !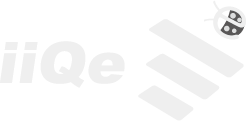 Paint less Dent Removal Technicians
Alloy Wheel Repair Technicians
Car Washing / Delivery Staff
Our service allows your team to fine tune their expertise on tasks that maintain the daily focus of the business.
We recruit and manage all aspects of the service staffing's requirements, staff will be ready to be placed in any related positions based on your needs.
Highly specialized talent selection process bringing overall quality to your service organization
One simple rate covers all costs pertaining to the operation such as:
Payroll Cost, Salary, Hourly
Housing support & Visa required
Recruitment and Talent Selection
Uniform Clothing and Equipment
Scheduling & Staff Management
Productivity Team / Car Detailing Staff / Vehicle Delivery
Many Dealerships are STILL using Service Techs and Advisors to greet customers, stage cars, wash cars and other, similar tasks.
With the average Labor Retail value of Service Techs and advisers over $100 per hour, a Franchise Auto Dealer can incur losses of over $20,000 per month in "lost" Technician and Advisor time,  as well as lose dozens of service customers due to overcrowded and disorganized Service Drives
$20,000 per month in "lost" Technician and Advisor time
We Have the Solution for Your Car Washing Needs
Our highly efficient onsite specialist team will ensure that all of the cleanliness items are finalized prior to presenting the vehicle to your customer. All customer vehicles will not only be thoroughly cleaned, but attention to slightest details will exceed expectations.Our detail specialist will effectively handle dealer service vehicles or sales – demo cars regardless of volume with a timely and well organized system. Each vehicle is inspected by our specialist prior to being delivered to your customer
Increase Workshop Productivity
Increase Labor & Parts Sales
Reduce Staff Overtime Cost
Established in 2019. iiQe is an Automotive Business Solutions agency based in Tokyo, Japan, our focus exclusively on all aspects of after-sales business.
Our dealer consultancy began in 2010. Not only as a company, but a network of automotive professionals all across the globe from the biggest automotive markets providing practical solutions to drive your after-sales business.
Business Consultancy
Compliance Audit
Recruit & Employment
Our Story
Our Track Record
Meet The Team
Join Our Team
〒164-0001
Nakano-ku, Nakano 5-18-20-203, Tokyo Japan